Soap2o Eco Hand Soap Sachets Pomegranate & Cranberry - 800ml x12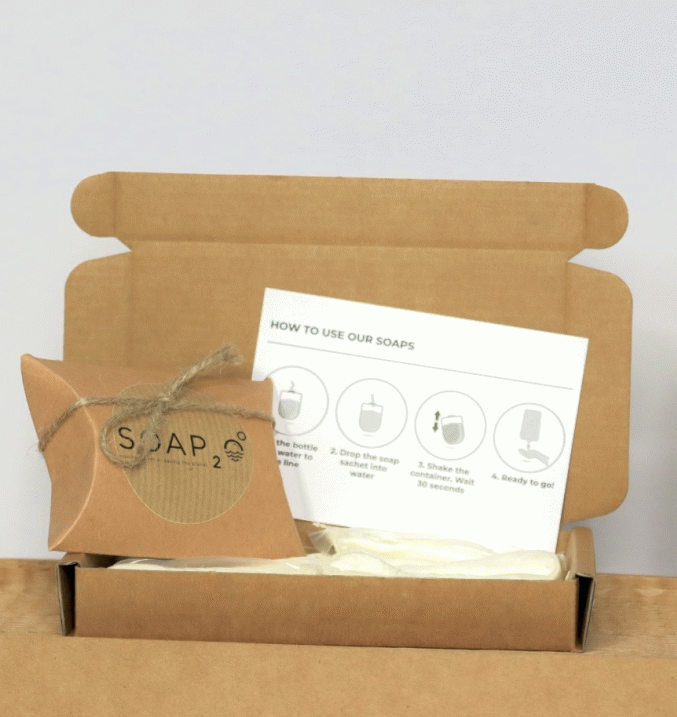 Soap2o Eco Hand Soap Sachets Pomegranate & Cranberry - 800ml x12
SKU: W31061

Brand: Soap2O

From: £16.13 ex. VAT £19.36 inc. VAT

Stock Level: 10
In Stock

Click & Collect

Next Day Delivery
If ordered before 10:30am
Product Details
SOAP2O is a revolutionary new hand soap that comes in convenient, pre-measured sachets. Just drop one into a cup of water, shake until it dissolves, and you're ready to go!
This unique formula is made from 100% recyclable materials and is completely biodegradable. It's also vegan friendly and never tested on animals. Plus, it dissolves within 30 seconds - so there's no need to worry about any toxic ingredients.
Soap2o is the perfect way to keep your hands clean and moisturized while being earth-friendly!