BioHygiene Eco-Washing Up Liquid, 1 Litre - BH005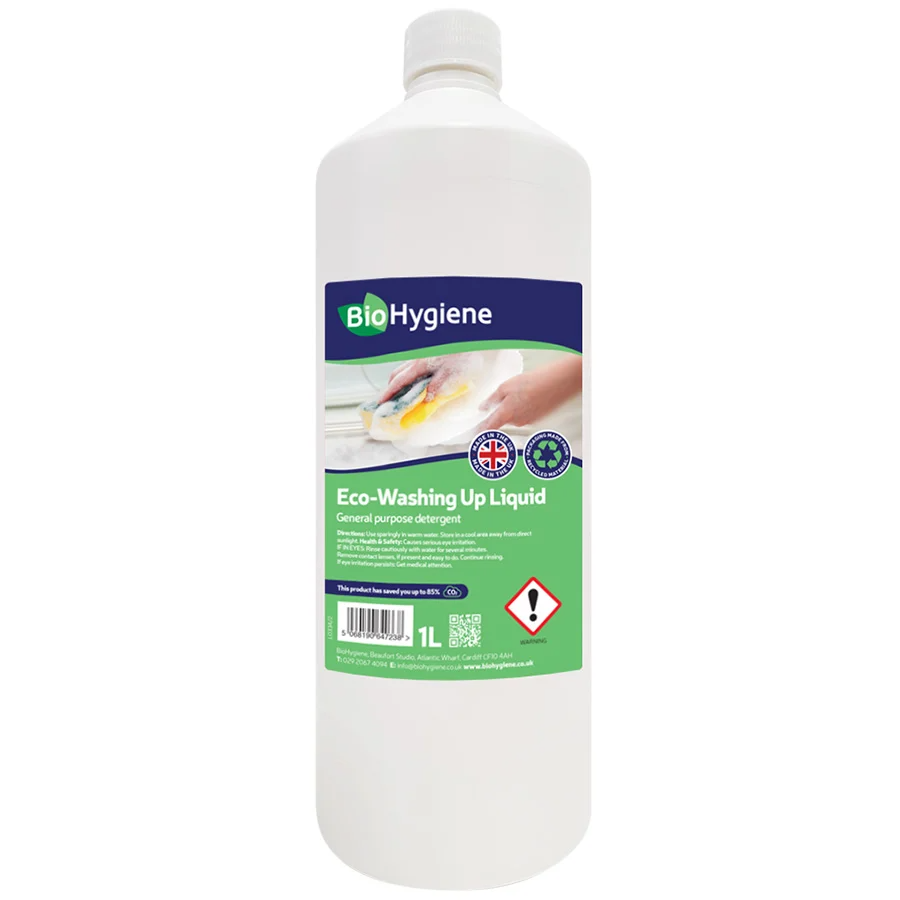 BioHygiene Eco-Washing Up Liquid, 1 Litre - BH005
SKU: W33082

Brand: BioHygiene

From: £2.89 ex. VAT £3.47 inc. VAT

Stock Level: 5
In Stock

Click & Collect

Next Day Delivery
If ordered before 10:30am
Product Details
Experience a gentle yet potent cleaning solution with the BioHygiene Eco-Washing Up Liquid, ideal for your daily dishwashing needs. Here's what makes it stand out:
Eco-Friendly: Crafted with environmentally responsible, naturally derived surfactants.
Effective Cleaning: Its concentrated formula effortlessly tackles grease and food remnants, ensuring a clean, streak-free finish for your dishes​
This washing up liquid not only promises a thorough clean but also aligns with eco-conscious values, making it a superior choice for the environmentally aware consumer.