Greenspeed Swan WC Daily - 750ml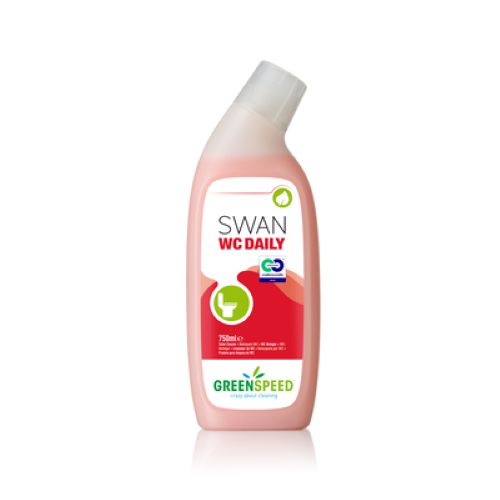 Greenspeed Swan WC Daily - 750ml
SKU: W29857

Brand: Greenspeed

From: £3.56 ex. VAT £4.27 inc. VAT

Stock Level: 6
In Stock

Click & Collect

Next Day Delivery
If ordered before 10:30am
Product Details
Swan WC Daily is a ready-to-use ecological toilet cleaner for daily and professional use. The product effectively cleans and freshens toilet bowls and urinals. Swan WC Daily can safely be used on porcelain, drainpipes and septic tanks. Swan WC Daily is free from chlorine compounds, other halogen compounds, and petroleum-based detergents. All detergents used in these products originate from vegetable sources. All ingredients of non-mineral origin are fully biodegradable.
Cleans and freshens.
Prevents limescale.
Mildly acidic formula.
Fresh pine perfume.
EU Ecolabel & Cradle to Cradle.