Selden V720 Vmix Floral Disinfectant Concentrate, 1 Litre, Pack Of 6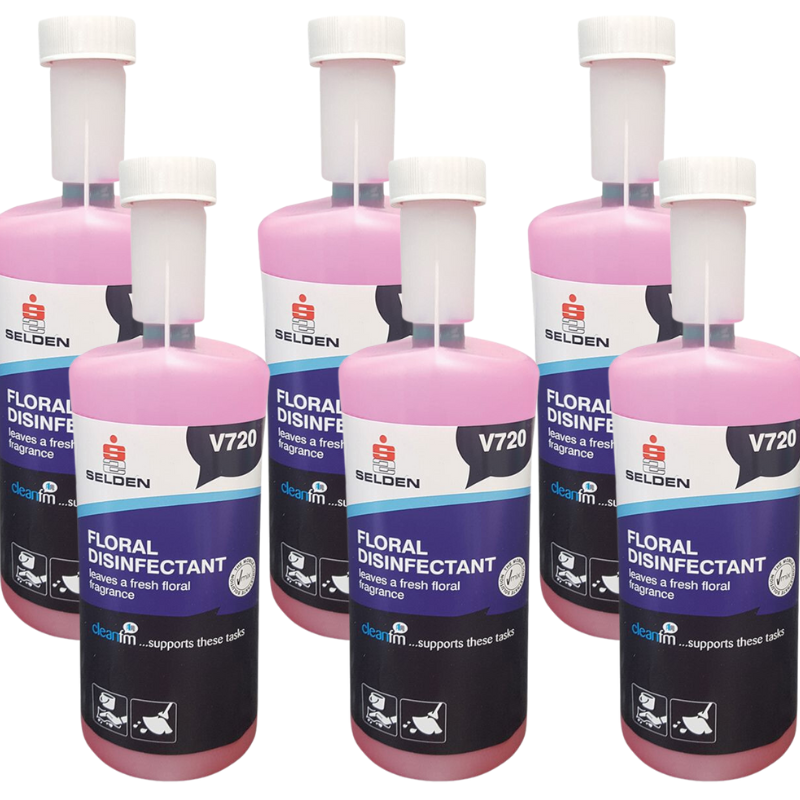 Selden V720 Vmix Floral Disinfectant Concentrate, 1 Litre, Pack Of 6
SKU: W31835

From: £40.21 ex. VAT £48.25 inc. VAT

Stock Level: 48
In Stock

Click & Collect

Next Day Delivery
If ordered before 10:30am
Product Details
General disinfectant with a floral-fresh smell for floors, walls and drains in hospitals, schools, nursing homes, offices and factories.
Control costs and eliminates waste. The Vmix range of controlled dose concentrates gives you all the cost-effective cleaning power you need in one neat little package.
A single bottle of 1 litre concentrate achieves significant cost-per-use savings compared to standard 5 litre bottle products, yet weighs less, is easier to store, easier to handle and more environmentally friendly to transport.
Most importantly, there's no chance of pouring money away through incorrect dosage. A simple 10ml squeeze-and-fill chamber eliminates product wastage and ensures accurate dosing first time, every time.
The handy-size 1 litre bottle will fill up to 100 triggers or 50 buckets. Vmix bottles are easy to pour and store