Selden V720 Vmix Floral Disinfectant Concentrate, 1 Litre, Pack Of 6 - V720-1LX6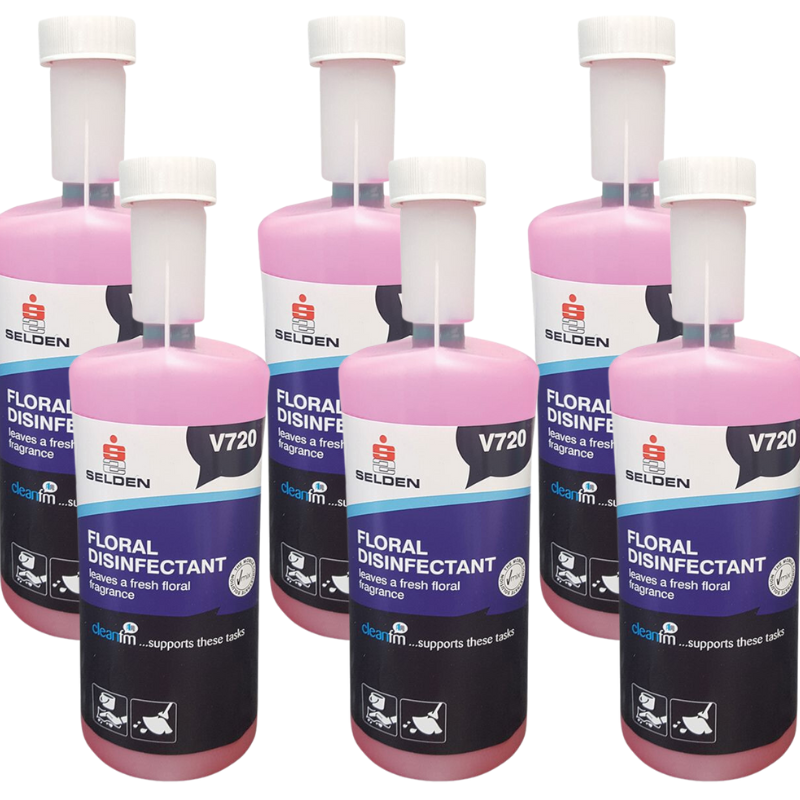 Selden V720 Vmix Floral Disinfectant Concentrate, 1 Litre, Pack Of 6 - V720-1LX6
SKU: W31835

From: £40.21 ex. VAT £48.25 inc. VAT

Stock Level: 48
In Stock

Click & Collect

Next Day Delivery
If ordered before 11am
Product Details
Kills odours and malodors while leaving a fresh floral atmosphere. A broad-spectrum quaternary biocide is present.
In hospitals, schools, nursing homes, offices, and factories, for example, as a general disinfectant for floors, walls, and drains. Not to be used in areas where food is prepared or served.
More than 100 shots per bottle.