Clover Finito 420 Degreaser, Pack of 6 x 750ml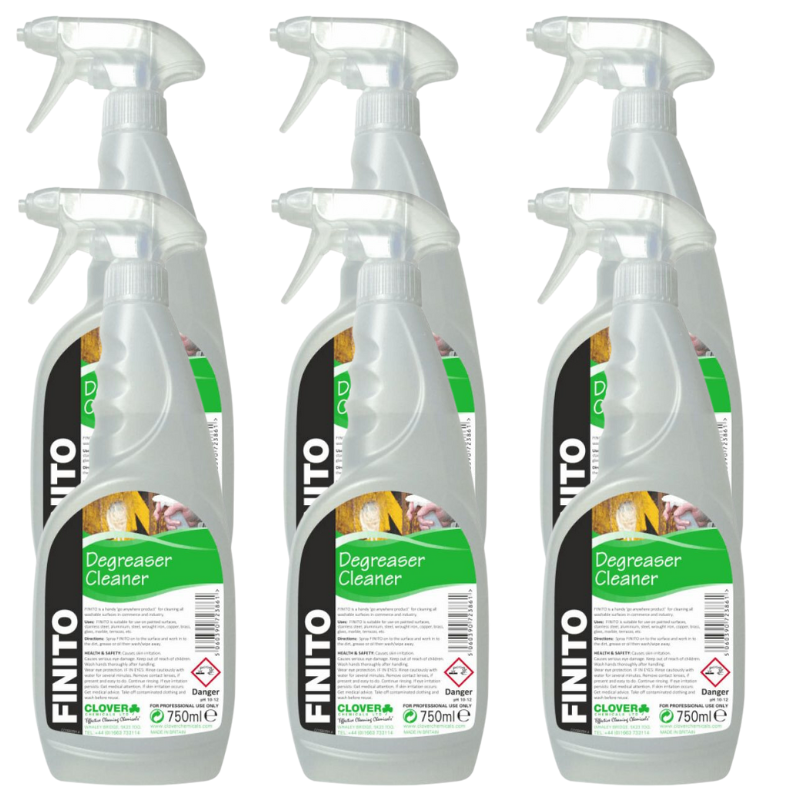 Clover Finito 420 Degreaser, Pack of 6 x 750ml
SKU: W29867

Brand: Clover

From: £17.44 ex. VAT £20.93 inc. VAT

Stock Level: 2
In Stock

Click & Collect

Next Day Delivery
If ordered before 10:30am
Product Details
A grease- and soil-removing cleaner that is ready to use.
A carefully formulated solution of water and surfactants and emulsifiers that quickly wets the surface, emulsifies grease, and disperses general soils.
Useful for painted surfaces, wood, rubber, stainless steel, aluminium, steel, wrought iron, copper, brass, bronze, galvanised surfaces, glass, marble, terrazzo, ceramics, porcelain, polyethylene, polypropylene, nylon, and steel.
The food industry, engineering workshops, non-food manufacturing, offices, general housekeeping, and the automotive industry are all perfect places to use this product to remove oils, fats, greases, waxes, and general dirt.