Brown Takeaway Carrier Bags Medium Pack of 250 - MBKTAC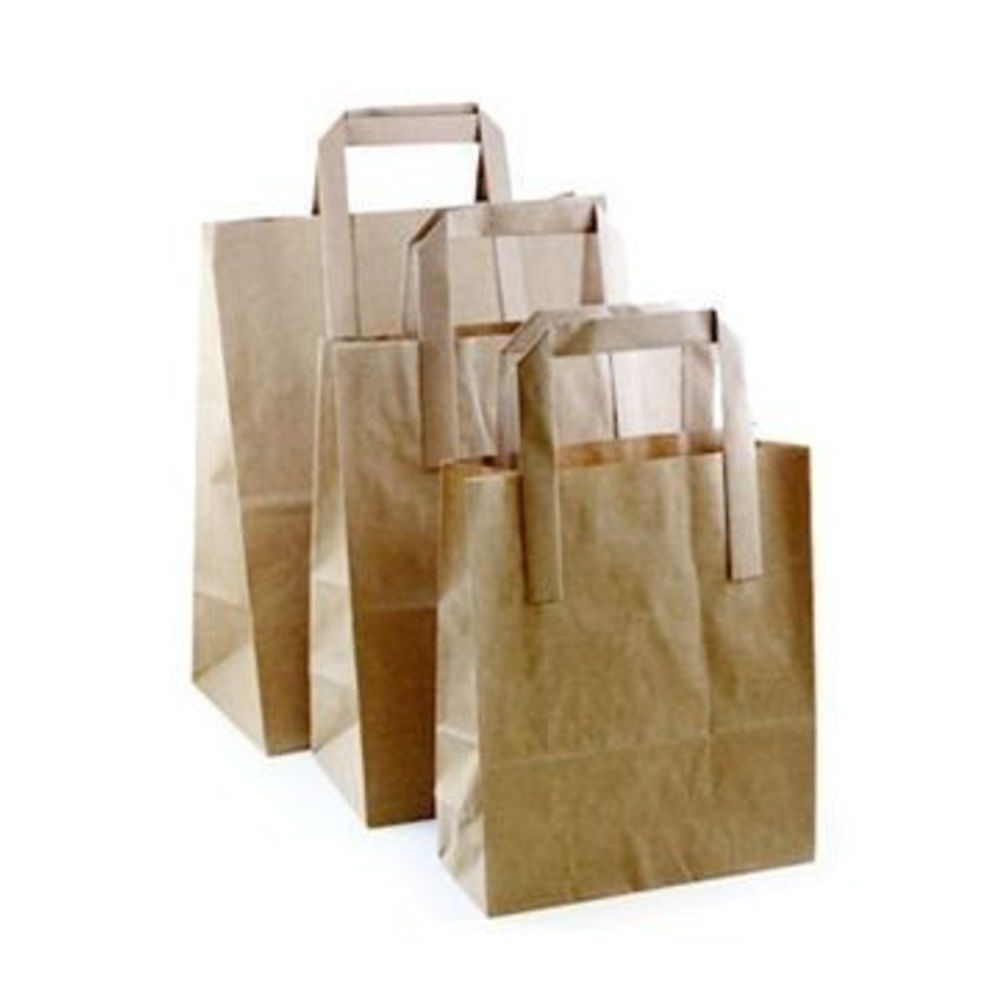 Brown Takeaway Carrier Bags Medium Pack of 250 - MBKTAC
SKU: W25816

Brand: Green Planet

From: £19.12 ex. VAT £22.94 inc. VAT

Stock Level: 1
In Stock

Click & Collect

Next Day Delivery
If ordered before 10:30am
Product Details
With this pack of 250 medium recycled brown paper carrier bags, you can provide your customers with convenient and environmentally friendly carriers.
These bags have a low impact on the planet's natural resources because they are produced from recycled paper. So switching to these bags is a terrific way to do a little bit more for the environment.
These bags are strong enough to carry takeaway boxes, food-to-go, and groceries thanks to the solid handles.
Paper as a material
Brown colour
These carrier bags are made of recycled paper and are completely recyclable after use.
The recycled material makes the bags more environmentally friendly.
Using these bags will assist in reducing the environmental impact of single-use plastic carrying bags.
To ensure secure carrying, the handles are connected using super-strong adhesive.
The kraft colorway gives these bags an organic appearance.
The bags are delivered flat-packed.
The bags are great for transporting takeout containers and food-on-the-go.